2020 has been quite the wild ride, and it has been especially nuts for those couples who were scheduled to get married in spring or summer this year.  Cindy and Ben had to push their date back 2 times before getting a date that they could stick to, and even so, they needed to make lots of adjustments to the plan to meet safety regulations and have a party where guests could enjoy themselves and stay safe. These guys pulled it off masterfully, and when Cindy's dad joked about them starting a 'covid wedding planning' business it made perfect sense to me. When asked to reflect on their approach to the event, Cindy and Ben wrote:
"We both love LBI– Cindy's parents bought this beach house when she was a freshman in college."  Cindy wrote: "I have countless special memories here, especially with my Mom. LBI is probably my favorite place on the planet. I am definitely a beach/ocean girl. When we started dating, Ben quickly fell in love with it too & it's been a no-brainer to quarantine here (been here since end of March). So, it was an obvious choice to get married here also! We love Mallard Island & have been leaning into a sophisticated beach (well, bay) wedding! For colors, we've chosen lots of blue and corals to pick up on the water and sunset backdrop. We have also done many Daisy accents as they were a meaningful symbol for my Mom (chapel flowers, flower girl dress & basket, Bridesmaid bouquets, masks, seed packet favors.) We are incorporating our dogs in the personalized hand sanitizer stickers & signature drink signage. We are providing masks for all the guests– We have a Sailboat pattern (Cindy's Dad has a sailboat named for her Mom "Beverly T.") and a mermaid pattern."
It was truly such a pleasure to capture this wedding after months and months of no social gatherings due to the pandemic and you could feel how much their family and friends were enjoying the opportunity to celebrate their love together in a community, even if only for one evening. Congratulations to Cindy and Ben, you gave us all such a special day with you at Mallard Island!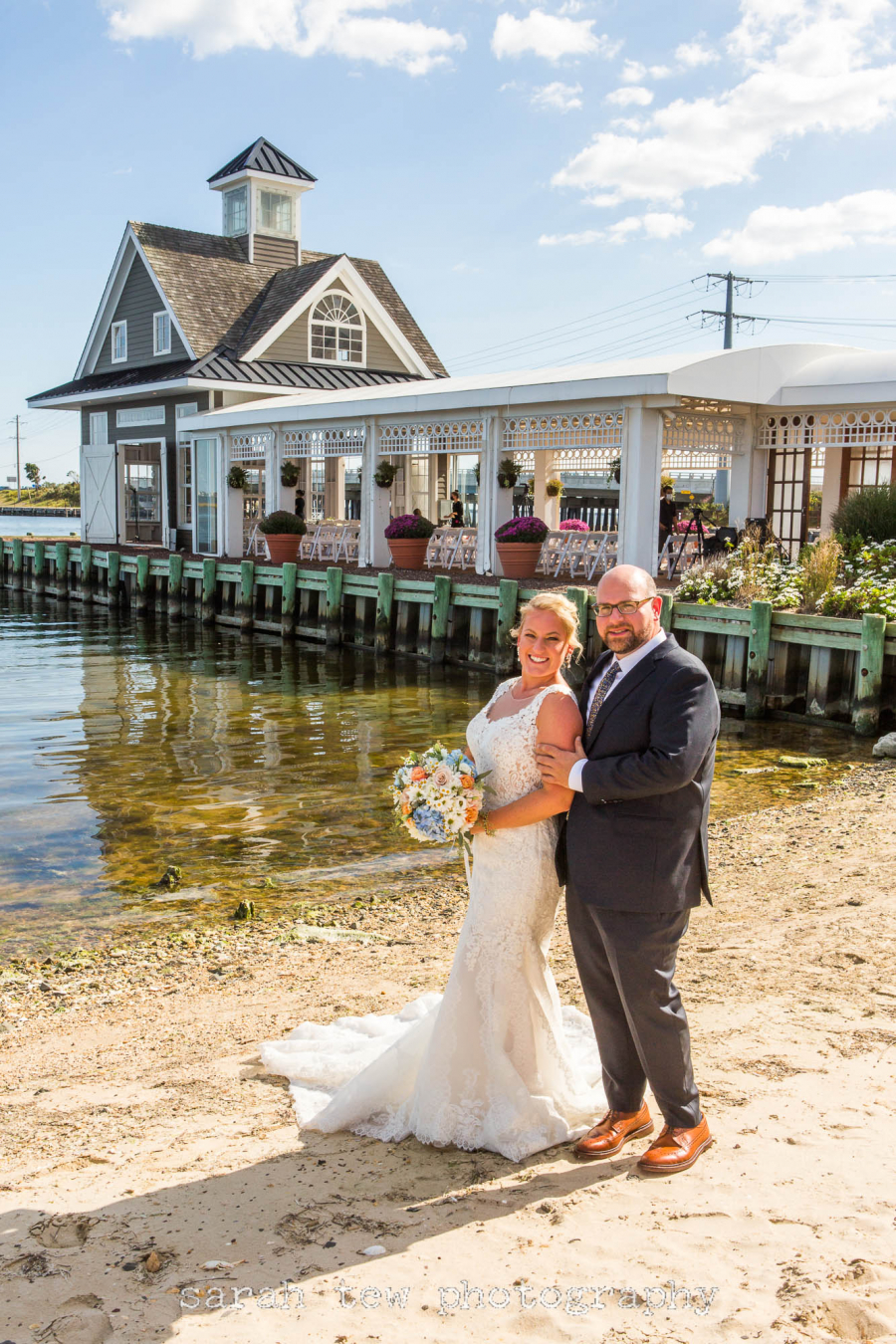 Vendor Credits:
Event Design: Gianna Verdoni
Officiant: Iris Blasi
Comments
Powered by Facebook Comments