I met Alana sitting and waiting in line for the Filene's Basement "Running of the Brides" sale earlier this year– we both bought our dresses there that day and had gotten to talking while waiting for the store to open. She was curious about my work and I hers– she's a Rockette! Naturally after booking me for her wedding to Matt, who is an actor, we decided on a Times-Square/Radio City Music Hall based engagement session… Matt actually proposed to her onstage after one of her performances last year, can you beleive that? They had a number of meaningful spots and we hit some great landmarks along the way. Here are the results!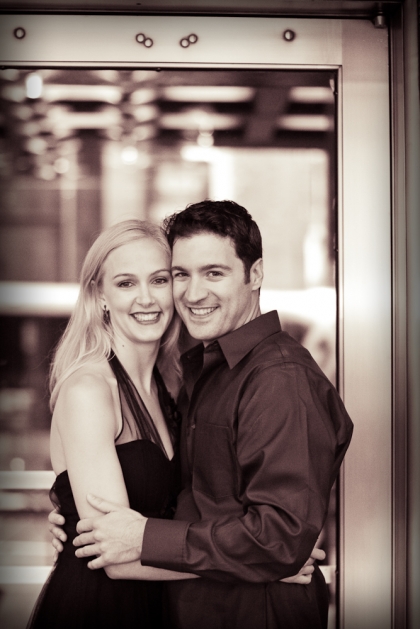 above: in front of the entrance to Radio City Music Hall…below: Times Square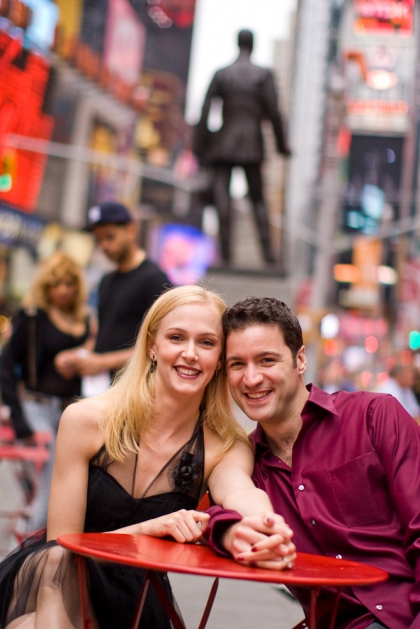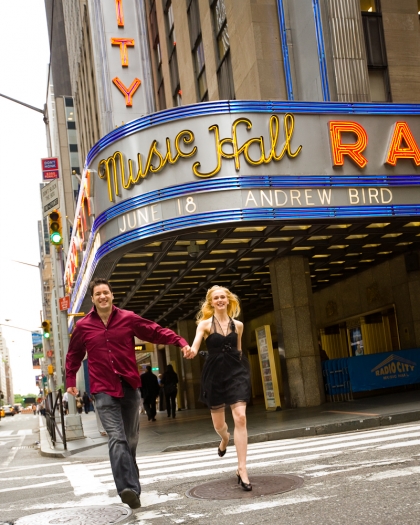 They both love Mister Softee and wanted a picture with Ice Cream cones!

Sitting by the stage entrance at Radio City Music Hall…

We walked around Rockefeller Center too…


For their New York Times announcement: "Eyebrows Must Be Even."

Have you guys seen the CHAIRS set up in Times Square lately? They have shut down traffic in a bunch of spots and just put out lawn chairs to encourage people to sit out in the street. It's certainly working and I'm all for it!
Comments
Powered by Facebook Comments