These are just some personal images I shot on a night out with friends celebrating my friend Alex's 30th Birthday… and, of course… halloween! Alex has been enjoying a great year after his film Alice Jacobs is Dead won for best horror film at San Diego Comic Con.  A bunch of our friends dressed up as Alex (various incarnations… zombie Alex, college Alex, high school Alex, etc)… and we ate at a delicious mexican fusion place that had a special deal on unlimited sangria. They had a BUFFET table full of sangrias to try with various fruits/rums/wine combos… oh it was delicious. I wish i'd photographed those sangrias actually as it was a sight to behold. Good times were had by all.
These are just some fun shots from dinner and cake at Alex's apartment afterwards where we got to meet his brand new puppy (who is adorable, and may have to have a private studio portrait session soon!) and lastly I just had to share these strangers who were going crazy dancing to the band playing in union square station on my way home.  Those are the moments that remind me how much I love New York.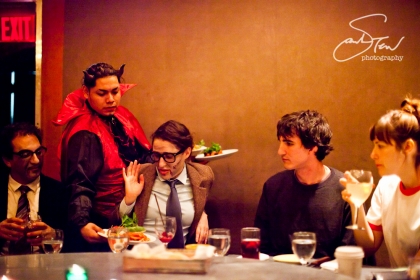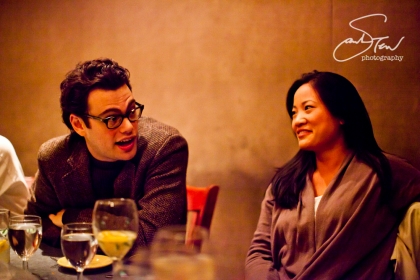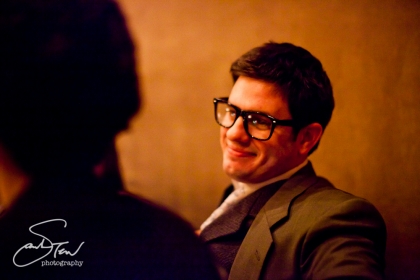 Jeff, with his Alex glasses on (Above) and the real Alex, below..



Jeff's wife Una (above) is something of a minor celebrity herself.  See her hilarious blog here.




mmmmmm… cake.

We kicked back for a viewing of Alex's latest project, a short film he edited (who was the director?  oh, you know, just TERRY GILLIAM!)

And finally… on my journey home I had to get my camera out for this little rendevous in the union square station:




Comments
Powered by Facebook Comments