Maura and Basha are having their wedding celebration on July 18th at the Seaman's Church Institute Headquarters in downtown Manhattan- a very interesting venue that I look forward to shooting in. The theme will be nautical and after getting to know them I have no doubt the whole affair will be delightfully well put together. Yesterday we shot their engagement portraits in and around Madison Square Park– which they requested for the session. I'd never shot portraits around there before though I knew it was a lovely park… turns out to be a great spot to shoot and we got some nice city-vibe shots in the streets surrounding it as well. These two have been together a long time, and it shows! They were a blast to photograph– so sweet and full of loving energy! Here are some of my favorites…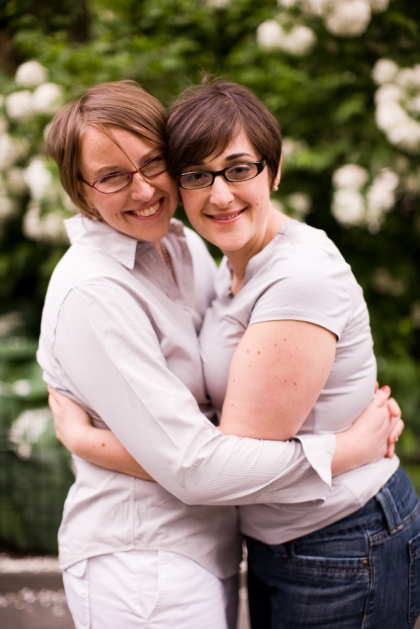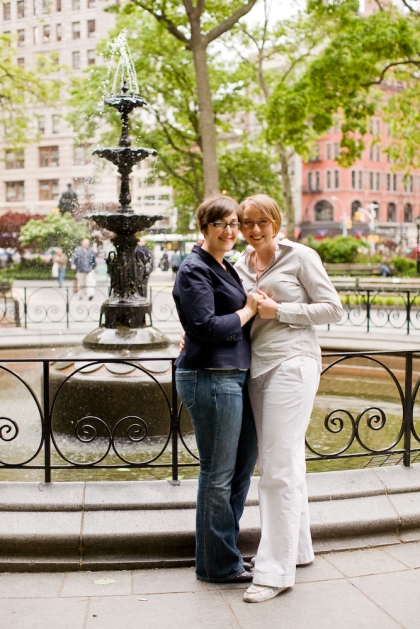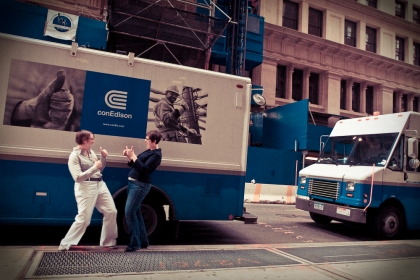 I could not resist the ConEd trucks.


Had to incorporate this park-art though we were *not* allowed on the lawns/grass areas.








Ah, New York.

Can't wait for the wedding!
Comments
Powered by Facebook Comments