Met up to shoot more promotional stills for Michael Leviton's newest band, The New Jerk Times. We had several ideas to work with in his apartment and also shot outside on his fire escape and then at an adorable yet overpriced diner uptown (though sadly they did not have the old-fashioned shaped milkshake glass as we had hoped!) Here are a few favorites…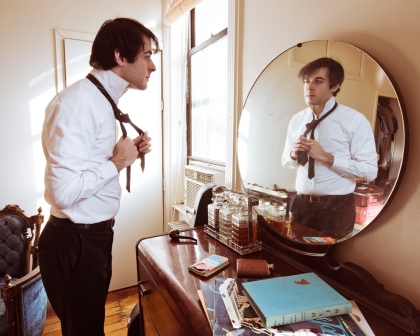 i love this one… my only regret is that we didn't take out the A/C from the window… but seriously, too much hassle!  i suppose i could photoshop it out if i was really intent on fixing that, but my eye goes from his face to his reflection to the book/records/pipe area and back in a triangle so it doesn't seem to be too distracting.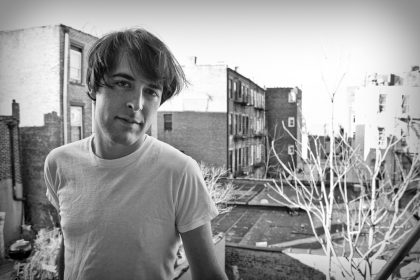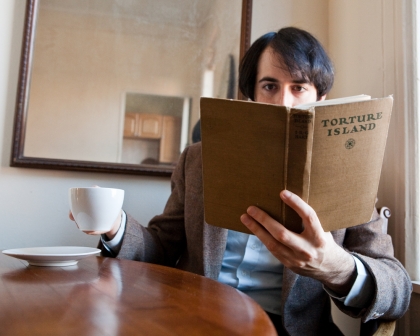 M wasn't so sure about the foot/size/angle effect, but i kind of like it… it's clear that this is shot from below so I don't think it creates any confusion for the viewer that his feet are larger than normal in the foreground here.  Always curious for visitor reactions!
Comments
Powered by Facebook Comments