Deena and Joe are to be wed next may here in NYC– at the Brooklyn Botanic Gardens, one of my favorite venues… but they *live* in Philly– so when she came to my studio for a consultation we discussed the possiblity of shooting their engagement portraits there, and I thought why not?!  It's actually not a bad train ride from NYC and I really enjoyed the adventure of shooting in a new location– it required lots of improvisation and quick thinking, and though shooting there offered similar types of scenery to NYC, the unfamiliarity made it very fresh and fun.  ONE thing I will tell you, there is some sort of stink-plant polluting the air in certain neighborhoods of Philly.  I forget what it was called and I guess it only stinks when the little fruit-nuts fall and get smushed on the streets, but boy was that a terrible smell.  Here are my favorites– aren't they adorable?!
[youtube=http://www.youtube.com/watch?v=pYvH0lwxJyY&hl=en&fs=1]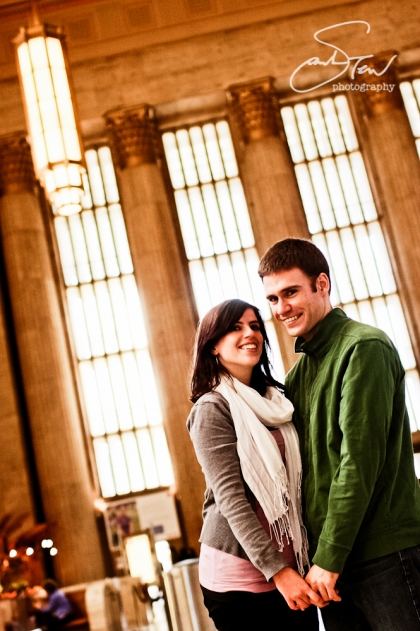 This is the train station (30th st) in Philly, it's quite grand inside…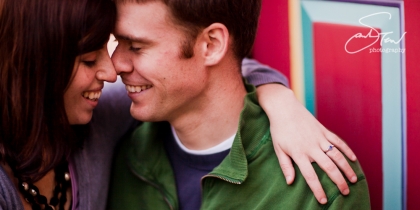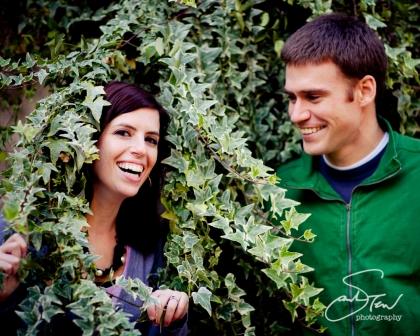 The one thing i knew going into this shoot was I would DEFINATELY be shooting them in front of this LOVE sign/sculpture… the rest was up for grabs.  Below, in front of the fountain behind the sculpture…



By the river, not far from the train station!  Much was within walking distance.. we shot for a good while and didn't even hit all the spots we could have– I want to go back and do another one.  Anyone want a session in Philly?


I never seem to tire of piggy-back-ride shots.  They bring out the best smiles every time.

Fall foliage was peaking that weekend, check out those colors- NOT photoshopped!

I don't know how they kept a straight face/smile here… we were surrounded by those stinky trees…

One of Philadelphias giant murals– we didn't see many where we were walking but when I saw this I knew I had to include it somehow.  Whales rule.

All this, AND train tracks?  Yes, it would seem Philadelphia is an e-session heaven of sorts… good times!




Can't wait for the wedding, you guys!
Comments
Powered by Facebook Comments