Sometimes I think my love of weddings really started when i was (6? 8 years old?) a flower-girl in an uncle's wedding… It was so exciting and everything about it made me feel special. When I shoot weddings I often get a real kick out of shooting fun pictures of the kids enjoying themselves but rarely have I had a wedding with SO many little girls having so much fun! There were only 4 (!) flower girls at Michael and Natalie's wedding last weekend but it felt like twice as many, they had so much energy! Anyway, I loved so many shots of them I figured I'd devote a blogpost to a set of just these images. A mini-photoessay of sorts, presented in black and white for continuity. Enjoy!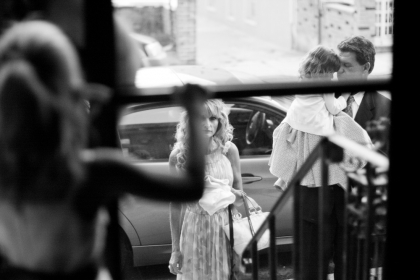 Early Arrival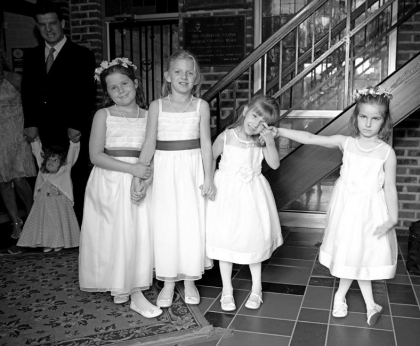 I need to scratch my eye…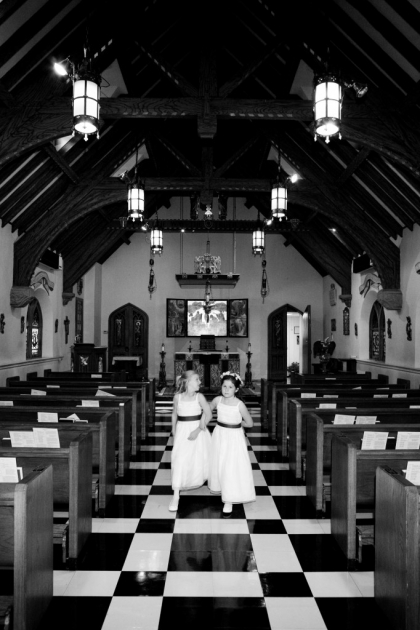 Practice makes perfect…

Waiting for the ceremony.

Putting their feet up.

After the ceremony.

Wonderful job, girls.

Say cheese.

Ready for action.

Look at my bubbles!

Nice view.

First Dance.

This one goes out to all the flowergirls out there.



Why is everyone on the terrace?

Tag!  You're it!